Hello neighbors! Any guys or ghouls on this page should live in or be moving to Leander, Tx. Leander is the home of our headquarters here at Monster Fence Company. More specifically we're off Bagdad road in the Greatwood just a few miles north of Crystal Falls. Yes your read that right if you're looking for a new fence in Leander you can choose to use your neighbor, Monster Fence Company. If you live in or have driven through Greatwood you'd know why the black Wrought Iron fence is our specialty (HOA rules every home in Greatwood must have the wrought iron fencing).
Monster's HQ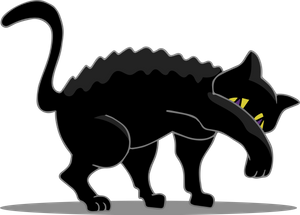 Monster Fence Company Leander
(512) 501-2006
2621 Greatwood Trail
Leander, Tx 78641
The Best Fence Company in Leander
When Monster Fence decides to install a new fence, it will be the best fence or nothing. (not stealing Mercedes's motto) We're not just another Fence Company in Leander, we ARE the best fence company in Leander. The best is never cheap and cheap is never the best. Therefore, please don't waste your time if you don't want the best. 🙂 We will always guide you to choose the highest quality materials and our workmanship takes just a bit longer than our competitions because we take extra steps to be the best; deeper holes with posts, more welding joints, galvanized screws, primer & paint for touch ups to name a few. Bashing others online isn't our strategy so please ask us to explain the why we're the best during your new fence site evaluation and we'll be glad to expound at that time. Not sure what fence you want? We offer a full range of fences and ancillary service in and around Leander.
Types of Fencing Offered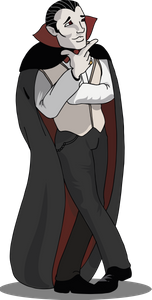 Monster Fence Company in Leander offers the following fence styles:
We also offer these complimentary services:
Are You Only A Leander Fence Contractor?
Do we offer fence contractor work in Leander exclusively? No, of course not. We are happy to help you install a new fence pretty much anywhere in Central Texas. Our focus for fence installation is in the Greater Austin area; Buda & Kyle, Drippings Springs & Lakeway, Lago Vista & Jonestown, Georgetown & Round Rock, etc. However, we are willing to travel farther for good customers. We won't go farther than Boerne south or Killeen north, but anywhere in between is fine.
Fencing is in our…BLOOD
Our founder, Count Norman Von Newsome has been installing fence since before he could drive. Growing up on an Arabian show horse farm in rural Illinois, The Count installed miles of farm fence with his father and two brothers Chad aka "C.H.U.D." & Joe aka "The Wolfman." He continued to work installing barrier systems commercially as an Operating Engineer throughout his 20's. He has also installed residential fencing for family and friends throughout his 30′ & 40's. Having such a passion for dividing people and things he decided to turn his gift into a business. When the count wants to keep the Monsters out of your yard, they'll stay out for good. No one dares cross a Monster Fence.